Sanmitra Mandal Chandrapur was established in 1972. The college begins from 1973-1974, with the discipline of Bachelor of Homoeopathic Medicine and Surgery, in the area of Arwat Ta.& Dist. Chandrapur. The college is recognized by Govt. of Maharashtra and affiliated to Maharashtra University of Health Science, Nashik. D.H.M.S. diploma course was started, affiliated to Bombay Board, from the session 1974 and B.H.M.S undergraduatecourse has started from the session 1988-1989. We are the first to introduce above B. H. M. S. course for the students of backward and tribal area of Chandrapur and Gadchiroli district.
       In view of education for need of local areas the college has commenced undergraduate course in P. B. Homoeopathic Medical College & Hospital, stream from the session 1988-1989.
       The college is progressing by lips and bounds under the able guidance of Dr. G. W. Andankar, Chairman. The Management is highly supportive for the overall development of the students and faculty.
       Our faculties are committed and dedicated for the development of Institution by imparting their knowledge and play the role of facilitator as well as role model to our students. Non-teaching staff are highly cooperative with total commitment towards achievement of our mission and goals.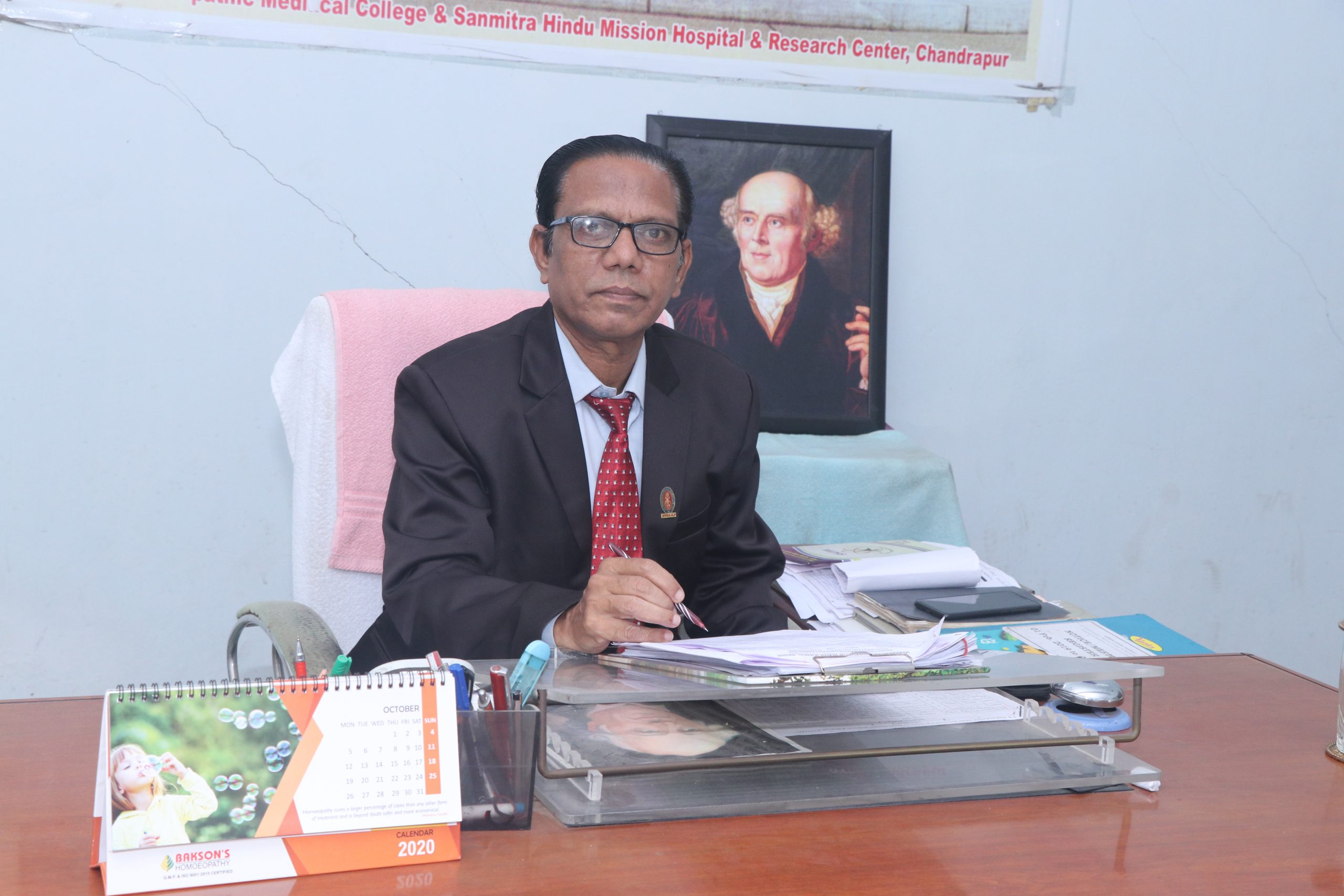 Education is a continuous process to mould human life beautiful and powerful.Knowledge is a source of individual progress, collective energy. Our education society has scaled a height as a centre for quality education in the region because of its efficient and qualified staff, infrastructure and discipline. Our prime motto is to serve students, community in bringing out their potential in education and career with core values of human society. Our alumni have made their marks in diverse areas. Our approach is to boost up positive thinking, develop analytical skills and inculcate moral, social and aesthetic values in students. We honestly hope that let students potential be turned into glorious success.
SanmitraMandal established in 1972 is the pioneering educational institution in Chandrapur region. Chandrapur is the place of significance from the stand point of history, mine industry, thermal energy, timber industry, dense forest and sanctuary. Our mission is to update academic and management practices towards total quality management and promote quality in all spheres. Our pivotal purpose is to strive for academic excellence catering to the need and economically population of the region. I trust that the society will march to new horizons in ensuing time with thought. We are committed to spread and propagation of Homoeopathy.
To enhance the scope, standards and awareness of Homoeopathy as well as Homoeopaths to the level of other globally accepted medical practices.